The Mission: To guide you towards designing your legacy lifestyle.  To help you achieve financial and personal abundance. Snap you out of your current reality and make you realize: You can have it all – NOW!
Anji created Success With Angela LLC to provide a Blueprint For Creating A Freedom Lifestyle, Solutions For Traveling The World In Luxury, Online Business Building Tips, Mindset Breakthroughs and much, much more!
 Myself and Ben have spent the last six years learning all of the secrets of creating an abundant lifestyle along with time and financial freedom. I believe anybody can have the lifestyle of their dreams!
With our step by step program, I promise you won't have to spend countless hours researching, buying product after product, fumbling your way to the lifestyle of your dreams… We have laid it all out for you!
This is the same program that I followed to go from $30,000 in credit debt to $30,000 months in my business.
I'm no one special. I simply followed a very strategic business plan and now its your turn…
It's your turn to get clear on your legacy vision and take the correct steps to work towards it – daily.
I would love to become your friend and trusted source for tools, training and inspiration for creating the ultimate "freedom of choice" lifestyle.
I'm here to equip you to…
Learn to make money online
Travel the globe at 90% off Expedia pricing
Grow a loyal international following
Network with other online marketers & freedom lifestyle enthusiasts
Build a list of hungry buyers and adventure seekers
And truly work from any where your heart desires at any time
Find out why we're the most fun and most helpful online-income earning community.
Our vision is to inspire people, just like YOU, into living their passions & creating their dream lifestyle! Through this site you will be equipped with a clear cut path to make that reality!
Take Action On Your Dreams: Make sure to fill in your email address here  for instant FREE access to the #1 secret to fast profits – from any where in the world!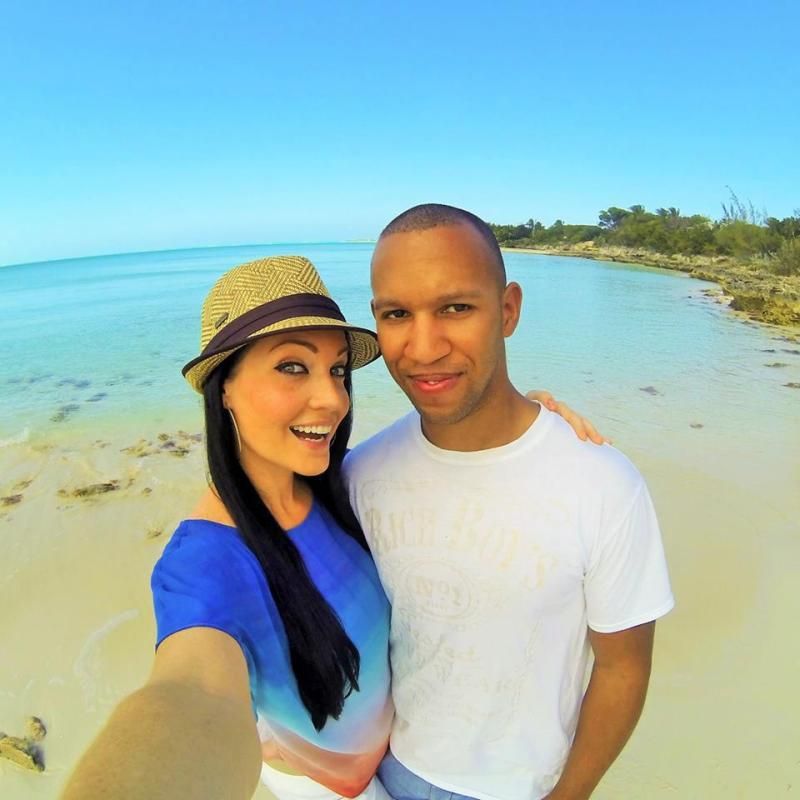 So you want to travel the world, while banking big profits, eh?
I first started this blog as an online entrepreneur, back in 2010, looking to make my way in virtual business. Through my journey I stumbled across this opportunity and my whole world suddenly shifted…
In 2014, I began the greatest adventure of my life when I booked my first trip to the Bahamas.
From
swimming with the pigs
in the Bahamas, visiting iguana island, starfish bay, swimming with sting rays,
paddle boating
, listening to
steel drums
overlooking the harbor in Antigua, tasting some of the most amazing drinks and cuisines… I never imagined the turn my life would take…
Every day is truly an adventure when you can work from any where, making unlimited profits and having a ton of fun!
This journey brought me to the realization that the most happy individuals are those that spend money on experiences, not things…
Throughout our travels we could not forget our first trip to the amazing island of Exuma in the Bahamas. So, we decided to pack up our lives, in a tiny suit case, and settle there for 2 years.
We now call this home, with our two dogs – Zoe and Charlie  (pictured below)
You can read all about our road trip and private charter flight here.. under the Lifestyle Blog tab at the top!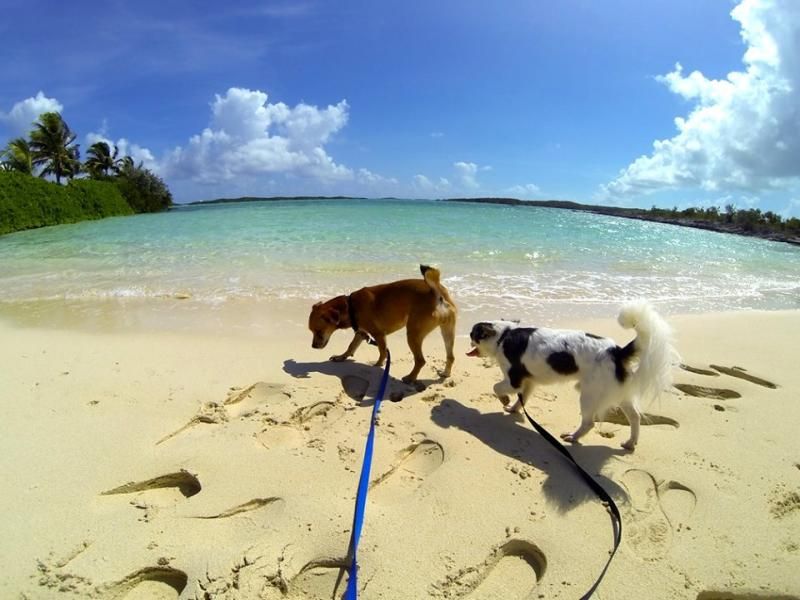 We spend many days on our laptop, working by the ocean and just as many days beach bumming it, enjoying life!
We're so thrilled that we have been able to create this lifestyle and cannot wait to show YOU the ropes… to do the same!
So The Big Questions We Often Get Asked – How Do You Make Money?
1. Social Media- From Facebook to Youtube to Instagram to Twitter to Google+, LinkedN, Pinterest, Tumblr and more… Building a loyal following is essential to success online!
2. Blogging- Be YOU. Be REAL. Be RELATABLE. Share your voice, your lifestyle, your quirkiness, your opinions, your experiences, triumphs and struggles. People love to be entertained more than anything.
3. Email List- Collecting a database of your followers and staying in touch with via daily emails is the best way to monetize your brand. Email them offers based on their interests and you can earn a few hundred to a few thousand a day with a simple email blast.
4. Webinars- Putting together an hour presentation where you provide a story line, training and close with a limited time offer works really well for bringing in an enormous amount of profits fast. People love the live interactive feel. The more connected your followers are the more likely they are to invest in what you have to offer.
5. Paid Advertisements- Facebook Pay Per Click & Solo Ads are my go to advertisements to build my following and my email list – fast!
6. Free Lead Generation System- Give away a free gift in the form of a video training, pdf, ebook, etc. In order to build your email list.
For the ins and outs of how to effectively (and efficiently) build an online business (using the above mentioned strategies) …from any where in the world… Be sure to submit your email at the top right hand corner of this blog. You will learn the #1 secret to fast online profits from any where in the world … so long as you have an internet connection!
I look forward to your online success and adventures around the world!
Cheers,
Anji Long
P.S. Don't forget to… Eat. Beach. Sleep. Repeat.