Master these basics for the most efficient online business:
People need two simple things to join your list!
1. A place to join (opt in box on your blog or custom capture pages)
2. A reason to join (free gift, pdf, video, etc)
$$$ Mail hot offers! $$$
Required Tools:
1. Autoresponder>>
2. Capture Page>>
3. Custom Domain>>
$$$ Mail hot offers! $$$
Two Ways To Drive Traffic (Customers) To Your List:
1. Free (Costs Time)
2. Paid (Costs Money)
 **Must Have One Of The Two Above (Better Yet BOTH! ) 
$$$ Mail hot offers! $$$
Free Ways To Drive Traffic To Your Blog –> List:
1. Forums (posting and commenting)
2. Videos (call to action at the end)
3. Articles (sharing the "what", to get the "how" go to your blog)
4. Social Media (value, inspiration, social proof, tips/training, lifestyle)
5. Guest Blogging, Joint Ventures, Interviews (tap into others audience)
**Call To Action 
$$$ Mail hot offers! $$$
Paid Ways To Drive Traffic To Your List:
1. Solo Ads
2. Facebook Pay Per Click
3. Many, many more ways (I focus on those two)
$$$ Mail hot offers! $$$
Why would someone join your list?
1. They love your topic or niche
2. They want to learn
3. Entertainment
4. Stay connected or up to date
**Remember The Above As You Email
$$$ Mail hot offers! $$$
Allow your readers to identify and connect with YOU:
~Share stories, photos, talk about your life and spin it into a lesson or relate to a product you are selling.
~"Facts tell, stories sell!"
~People don't follow lists or blogs they follow PEOPLE!
**Be authentically YOU and you will attract the right audience 
There are many places to find *FREE* hot offers to promote:
1. CPA Networks
2. ClickBank
3. Jvzoo
4. WarriorPlus
5. Many, Many  More!!
6. Create Your Own Like We Have Done…
$$$ Mail hot offers! $$$
Lets Talk Money:
1. Every subscriber on average is worth $1/month
2. Average CTR (click through rate) is 1%
3. For every sale you need 100 clicks (fair test 300-400 clicks)
4. Build a solid relationship with your list and less clicks = more $$$
5. Magic number for most people for quitting their job is 10k subscribers
**If you're really good at what you do… you can blow those numbers away!
$$$ Mail hot offers! $$$
This is a lot to learn and take in for newbies so we have
designed a complete plug and play list building and email marketing business…
$1 Trial To Virtual Profit System Now >>
Plug in with Virtual Profit System and receive:
1. Custom Capture Page (coverts at 50% to leads/subscribers)
2. Hot Offers
3. Done-For-You Emails
4. Done-For-You Weekly Traffic Co-ops
5. Training On "How To Get FREE Traffic"
6. Expand Your Brand & Create Your Own Products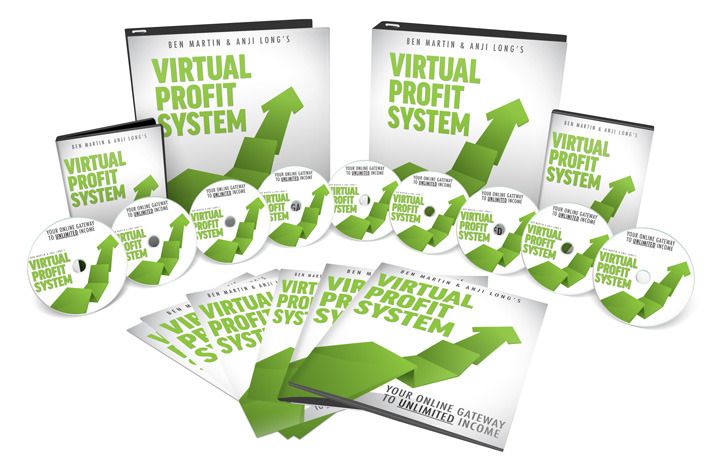 $1 Trial To Virtual Profit System Now >>
Comments
comments