Flying with dogs can be very challenging.
If you love your pet as much as I do…

The thought of putting them under the plane with cargo
…Is NOT an option!
When deciding how to get my two dogs to the Bahamas safely,
I weighed many options, including using a shipping company.
When it came down to it,
I decided that the safety of my dogs
way outweighs the cost of investing in
…A charter flight!
Plus, it is a much more hassle free way of flying yourself, you can
avoid TSA screenings and maneuvering through large airports.
For our journey to the Bahamas we wanted to bring way more stuff
than a traditional commercial airline would allow for.
When traveling internationally with pets, you have to get a travel license
which is usually valid for one year and requirements vary per country.
Included in the check at customs is a vet registered health certificate,
made out 24 hours or less prior to flying into the country.
As we took a 3 day road trip from Ohio to Miami, we visited Sunset Pet Hospital
and had a wonderful experience with Dr. Ricardo Caballero and the front desk staff.
Zoe anxiously awaiting her appointment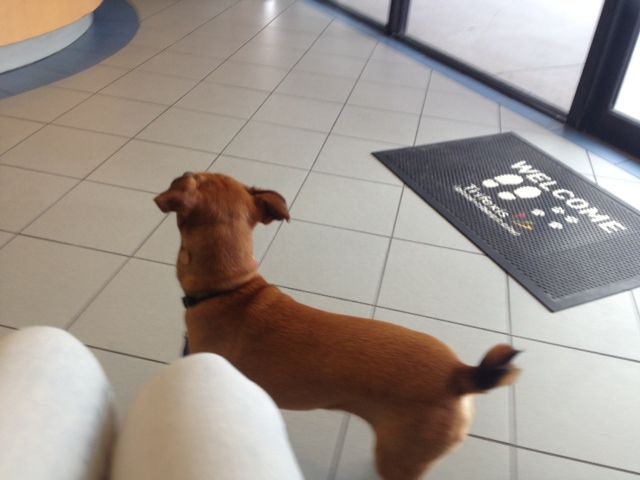 They did a very thorough check to make sure all of the paper work was filled out correctly so we wouldn't have any problems once arriving to the Bahamas.
They were approved, yay!
Immediately after the vet appointments we drove to Orion Jet Center in Opa Locka, FL.
They had a nice pet walking area and were very accommodating to the dogs.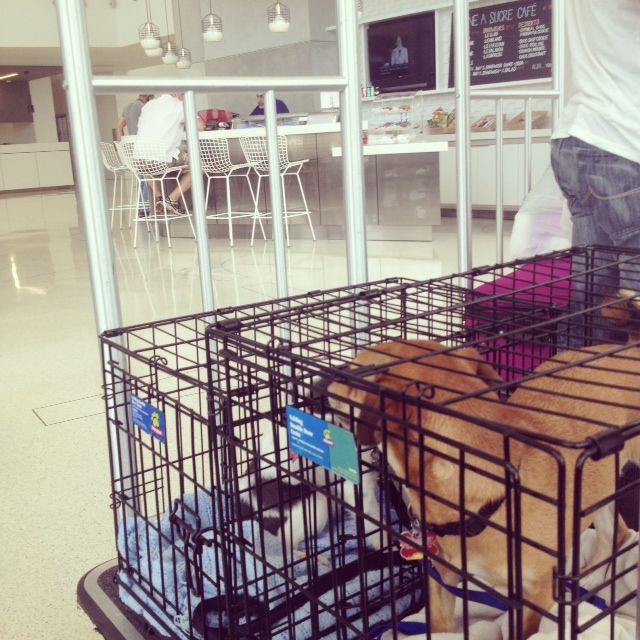 We were greeted by our pilot, Angel, from Noble Air Charter.
He checked our passports and loaded our luggage into a small cargo area on the NC900
International Couple!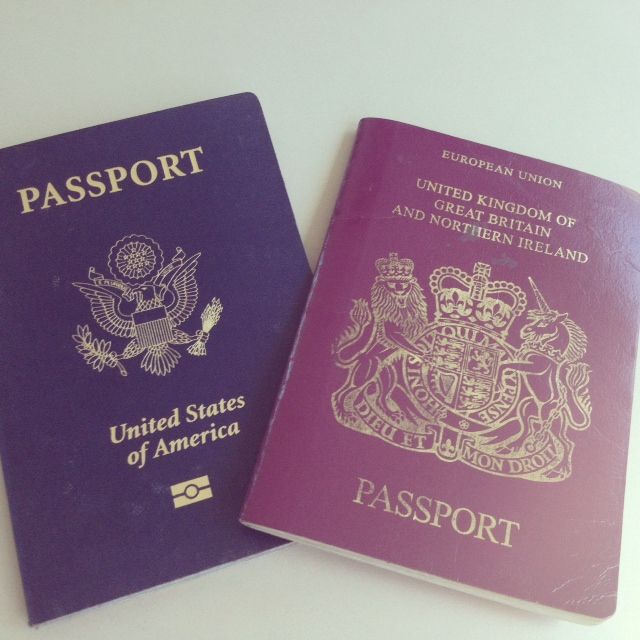 We were too excited to get on this plane.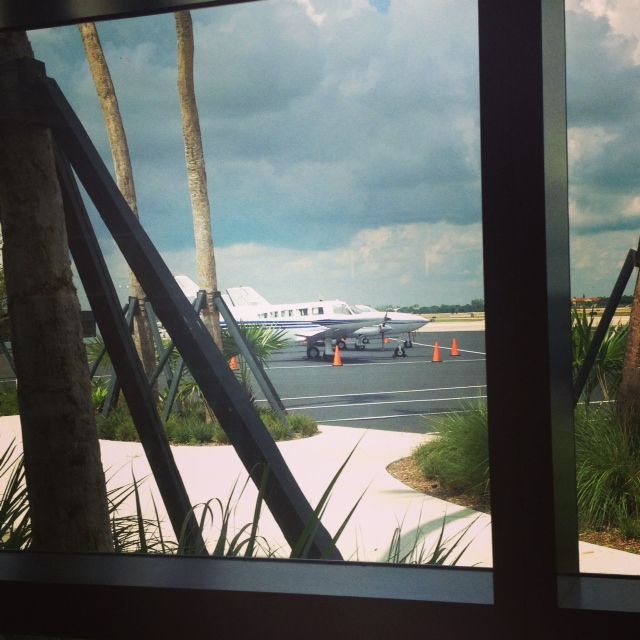 Ben, passport in hand, ready to fly!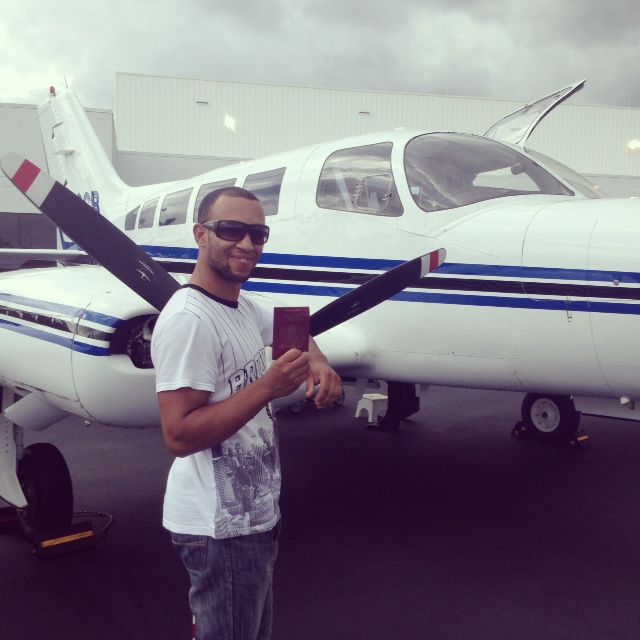 I love flying, was ready to go!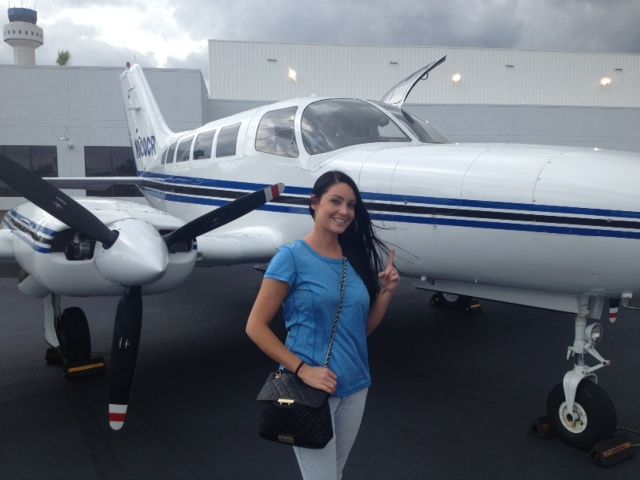 With Noble Air Charter:
You avoid the hassle of flying out of major metropolitan airports
You enjoy not having to arrive at the gate over an hour early and no long lines
You enjoy no flight delays or security risks or problems
You can take more personal items than commercial airlines
You have total flexibility so you can maximize the use of your valuable time
Exuma Bahama is less than two hours away
Pets welcomed
Our pilot was great, we had a wonderful flight and very smooth landing.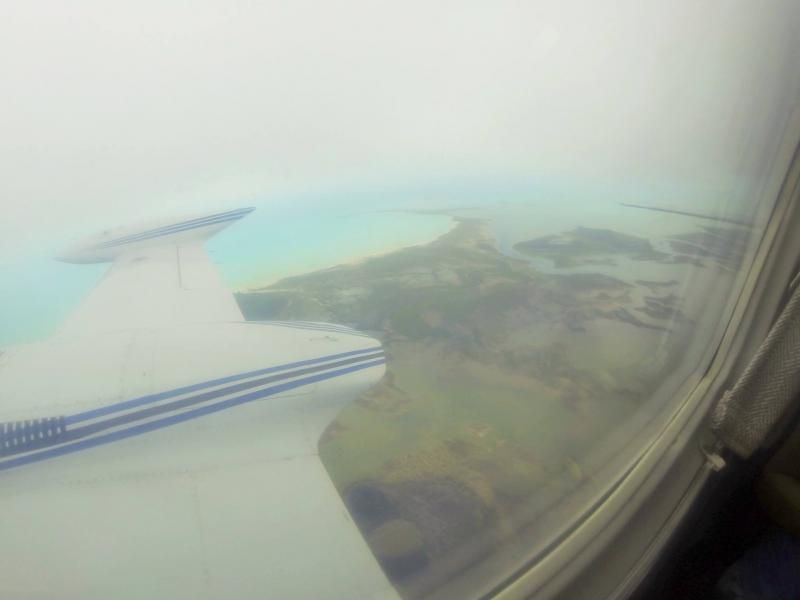 It was completely hassle free and I would highly recommend it when flying with pets
…or doing an extended stay in the Bahamas!
When we landed at Exuma International customs was a breeze.
Then we went to the Odyssey to pay the private charter processing fee
…while the pilot paid landing fees and international tax.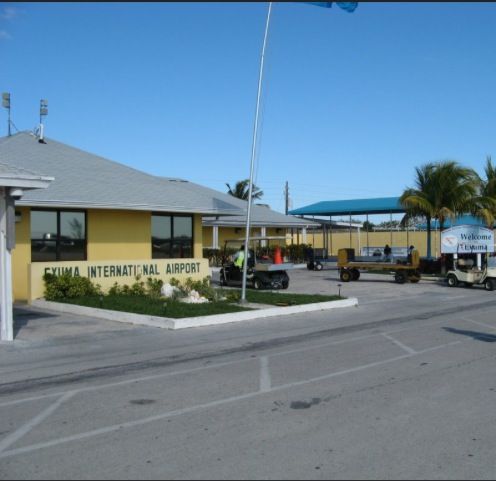 Bahamians are very chilled out, incredibly welcoming and friendly.
I felt at home immediately upon arrival.
The trip went much smoother and much easier than expected.
The dogs were amazingly good and traveled well.
And we are here and settled!
Welcome to our Bahamian Adventures…
Stay tuned as we are just getting started…
Cheers, Anji
Comments
comments