So you have a blog, you have spent time developing your brand…
Now you are at a standstill because you have no budget ??
You need to grow your business but with zero budget for advertising it…
What do you do?
We all know "Cash Is King!" in business.
I have spent years developing ways for new entrepreneurs to create a budget for their business.
It takes work… but the work will reap great rewards and your business will stand the test of time.
You read Part 1 of "How To Create An Ad Budget" where I skimmed over using Google Adsense on your blog to start earning….
With a simple $3-$5 per day in adsense earnings you can run a Facebook PPC campaign and grow your online exposure tremendously!
So in this post, lets talk about Scaling up to $100+ per day or more… through Google Adsense!

Lots of bloggers are doing this and you can too!
What do you need to do this?
1. The mindset to win,
2. A long term vision,
3. Massive action,
4. Hard work & determination
5. A passion for your niche !
Once again, Google Adsense is a program for those that create content to monetize their work. Advertisers bid for cost per click to their websites and Google pays you for traffic coming from your blog.
Lets cover some Adsense terms:
CTR or Click Through Rate: The number of impressions or views divided by the number actions or ad clicks.
-Lets say you have 1 click out of 1000 impressions you CTR would be 1%
CPC or Cost Per Click: Your earnings per click on the ads on your blog. Cost per click varies greatly… any where from .01 cents up to $15.
-Great news for those of you in the make money online or finance niche – this is usually the HIGHEST paying CPC or CPM.
CPM or Cost Per Impressions; Cost Per 1000 Impressions. Advertisers can choose between CPC or CPM when they set up their campaign. With CPM they pay each time their ad appears on your page.
RPM or Revenue Per Impressions (Per 1000 impressions): Estimated earnings divided by number of page views times 1000
-Lets say you earned an estimated $0.15 from 25 page views, then your page RPM would equal ($0.15 / 25) * 1000, or $6.00.
Lets Earn $100+ Per Day Through Adsense:

For demonstration and simple calculation purposes, lets say your CTR is 1% and your average CPC is .50 cents. This is very achievable with consistency and should be your first goal. (Mine is much higher this)
$100 Per Day CPC Stats:
20,000 views + 1% CTR = 200 clicks
200 clicks at .50 cents per click = $100
Additional CPM Stats:
20,000 views
$1-$1.50 (average) per 1000 impressions
= $20
Add In Affiliate Products On Your Blog:
Such as My Internet Traffic System
An easy additional $50-$100 per day
Annualized Income:
$100 + $20 + $50 = $170 per day
= $5,100 per month and $61,000 per year
Reinvest just a portion of that weekly into paid advertisements for your business and within 1-2 years you could be a multiple six or seven figure earner online. Keep in mind this takes a long term plan, focus, consistency, hard work, vision, passion and determination!
This isn't for everyone, so get your entrepreneur pants on and get ready to take massive action… if you want to take this route! If you expect immediate results from one post you are in for a rude awakening. But if you are in it for the long term you can expect to bank big time through your consistent efforts.
How To Get 20,000 Views/200 Clicks Per day:
Produce Lots of Great Online Content- 250 articles, blogs, videos – that attract 40 or more page views per post every single day. Best news is you can learn how to outsource these for a very affordable rate!
But, if seeing these stats doesn't motivate you to produce lots and lots of quality content… I don't know what will!
This is
WHY

you blog AND make videos to bring people

BACK

to your

BLOG

!

What do you do with your content once its out there??

Ping and Index your content through sites like Index Kings & Pingler

If you have a list – email your list daily with your new content!

Hire someone on fiverr to spin and back link your content to other article sites.

Syndicate, syndicate, Syndicate!

Syndication: to publish simultaneously, or supply publication in a number of  different places.

Take your content and publish it to as many places as you can! Article sites, forums, press release sites, various social media platforms, etc. You can learn to outsource this too!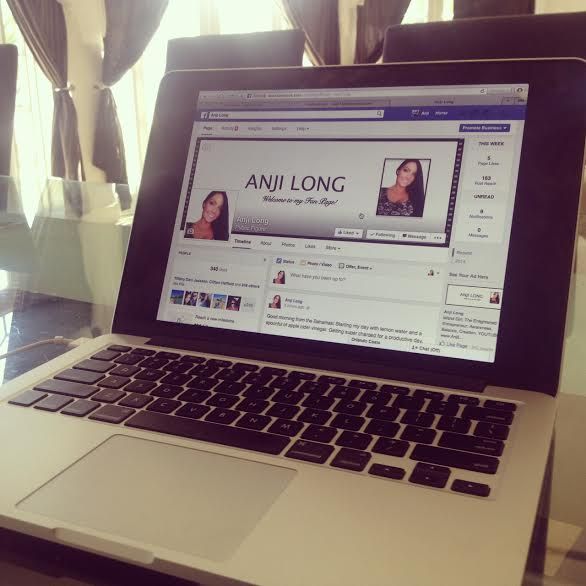 As you scale your business… All of these tedious tasks can be done for pennies on the dollar by outsourcing to workers in the Philippines.
Develop a Vision, Produce Content, Create a Budget,
Invest In Paid Ads, Scale Up, Outsource!
= 4 Hour Work Week
Want More Adsense Training?
Most Popular Adsense Ebook Ever >>
Comments
comments